Join the Purity Life Team

Current Opportunities
Purity life Health Products is Canada's leading provider of natural health products. We have developed our industry through outstanding innovation, a true commitment to excellence and the belief in empowering people to create well-being in their lives.
At Purity Life, we firmly believe that our employees drive the success of our company. With success as the ultimate goal, we strive to create and provide an environment that offers challenging, stimulating and financially rewarding opportunities.
Join us and discover a work experience where diverse ideas are met with enthusiasm, and where you can learn and grow to your full potential. We are looking for exceptional people with an entrepreneurial spirit. People who are passionate and self-motivated!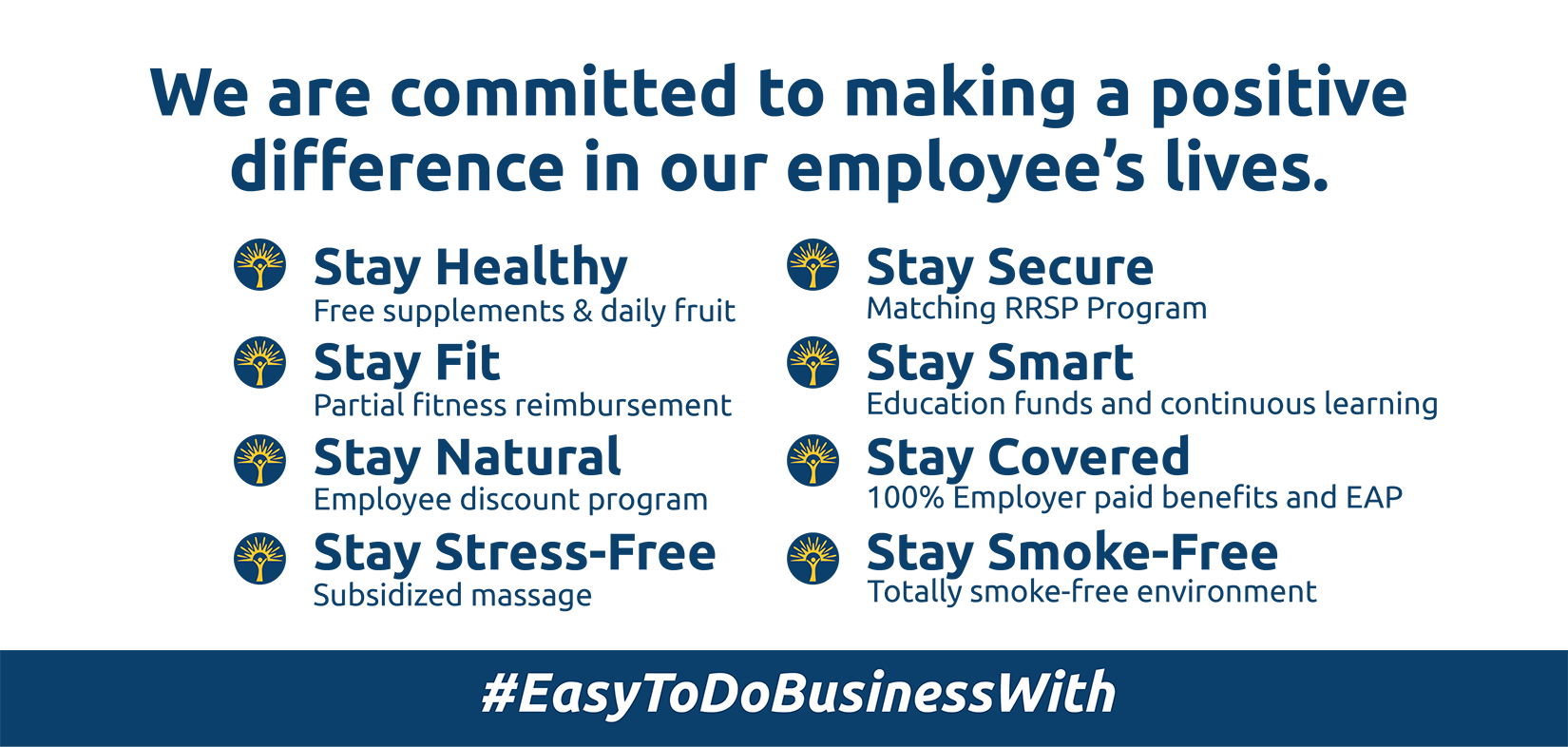 We are currently looking for…
Sales Account Representative – OTTAWA
Bilingual Distribution Manager – QUEBEC
Purchasing Specialist – ACTON
Accounts Payable Associate – ACTON
Picker/Packer, Night Shift – ACTON
Bilingual Customer Care Representative – ACTON
Material Handler, Night Shift – ACTON
Message from Matthew James, President and CEO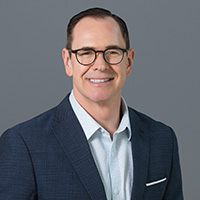 In 2002, I joined Purity Life and since then, I have had the great opportunity of being part of the growth and business development of Purity Life in a number of different positions.  I have always felt very privileged to be a part of a company and industry that provide healthy products that make a difference in people's lives.
At Purity Life, we want all of our employees to feel passionate and excited about what they do no matter what role they have in our organization.   Doing what you love and loving what you do make for easy work and happy customers.
Purity Life has a long history in the natural health product distribution business.  From Purity Life's inception in 1984, we have created one of the most successful leading natural health product businesses, which has lead to Purity Life being recognized as an award winning an icon in the industry.
Like all businesses, it is through innovation and change which drives a sustainable and growing business, and to this end Purity Life is committed to embracing these principles through our Vision, Mission and Values to continue to thrive as a successful organization.
While the culture within Purity Life and the natural products industry tends to be more casual, this does not mean that Purity Life takes a casual approach to business. Our team is constantly looking for new and exciting ways, to add value to all of our business partners.  Whether you are an employee, broker, vendor or retailer, we strive to help become an integral part of your success.
OUR PHILOSOPHY
At Purity Life, we are proud of the work we do every day! It's our goal to provide the best products and services to Canadians, and making natural healthy living easy and accessible for everyone!
We believe that our company's success is based, first and foremost, on the dedication, commitment and strengths of our people.
When our people are successful, so is our company and customers. This is why we are constantly working to create long lasting, fulfilling careers for all our employees.
CORE VALUES
Core Values – COMMIT
Collaboration – Working together through idea sharing and communication to accomplish a common goal.
Operational Excellence – Improving our performance continuously and striving to be the best in everything we do by leveraging technology as well as improved processes all for the benefit of enhanced service levels for our business partners.
Mutual Respect – Open, positive and genuine approaches to communication between all employees at all levels of the organization.
Making a Difference – Making a difference in the lives of our employees and each other.
Integrity – Representing oneself truthfully at all times, conducting oneself ethically and professionally, acknowledging the work of others, and being   accountable for one's actions.
Transparency – Honesty and open communication.
Our Commitment to Diversity
At Purity Life, every effort is made to ensure that our policies regarding hiring, salary administration, promotion and transfer are based solely on job requirements, performance and related criteria. We are committed to providing equal employment opportunities for training, compensation, transfer, promotion and other aspects of employment for all qualified applications regardless of sex, race, colour, religion, national origin, age, disability, sexual orientation, veteran status or other basis prohibited by law. Purity Life recognizes the value of a workforce that represents the communities in which we operate.
Diversity and Inclusion Policy
PURPOSE OF THIS POLICY
The collective sum of the individual life experiences, knowledge, perspectives and unique capabilities of people who work at Purity Life represents a part of our culture. The primary purpose of this policy is to ensure Purity Life is reflective of the Canadian population and that all groups are treated fairly, equitably
and have an equal opportunity to grow and learn.
Diversity and inclusion ("D&I") is a significant part of Purity Life's culture and our Core Values of COMMIT (M – Making a Difference) that reflects the values of people who work here – we think that it is intrinsically great.
Additionally, diversity and inclusion contributes to the strength of our business. It helps us to identify and attract highly capable people. It enables those who work at Purity Life to be themselves and make their best contributions. It facilitates collaboration to solve business problems. And, it helps us create the conditions needed for learning from mistakes, questioning the status quo, incorporating varied views and fostering innovation.
Diversity means that we understand, accept and value differences between people, including those:
of different ethnicities, genders, ages, religions, disabilities, and sexual orientations; and
with differences in education, personalities, skill sets, experiences and knowledge bases
Inclusion means that we endeavour to create a collaborative, supportive and respectful work environment that increases the participation and contribution of all people who work at Purity Life – so, people feel comfortable to be themselves and share ideas, without fear of judgement or reprisals. It requires treating individuals in the same way, not more or less favourably because of any particular characteristic. This means that decision making about professional opportunities is matched to merit, unclouded by apparent or unconscious bias.
PURITY LIFE'S DIVERSITY AND INCLUSION OBJECTIVES
Four D&I objectives:
Measure where we stand today and track progress over time.
Ensure awareness that D&I is integral to our culture and business goals.
Create a process to continually identify opportunities for improvement and prioritize solutions.
Enable people to be themselves at work to facilitate their happiness and productivity, and also foster better teamwork, collaboration and innovation.
Achieving these objectives will require action and we have set out our main strategies below.
1. MEASURE WHERE WE STAND TODAY AND TRACK PROGRESS OVER TIME
Measurement is necessary for continuous improvement. D&I will be assessed using the following tools:
Existing Payworks HR data on gender (existing data does not include other diversity dimensions).
An annual anonymous companywide D&I survey where people can optionally self-identify in one or more diversity dimensions and provide feedback about current barriers to D&I. Dimensions considered in this survey will include ethnicity, gender, age, religion, disability and sexual orientation.
An annual anonymous employee engagement survey for Purity Life. We will monitor whether efforts in D&I translate to changes in the way that individuals answer questions about culture, teamwork and collaboration.
2. AWARENESS THAT D&I IS INTEGRAL TO OUR CULTURE AND BUSINESS GOALS
Onboarding will include D&I through BizLibrary trainings and a discussion of our culture.
Hiring manager training will address unconscious bias.
Annual performance reviews have always considered an individual's impact on our culture. With the creation of this D&I policy, behaviour in respect of D&I values will thus be included in performance reviews and reflected in the Company's core values section.
3. CREATE A PROCESS TO CONTINUALLY IDENTIFY OPPORTUNITIES FOR IMPROVEMENT AND PRIORITIZE SOLUTIONS
The anonymous D&I survey will be used to identify opportunities for improvement. Survey feedback may relate to a range of topics, e.g. recruitment, compensation and benefits, professional development, training and the ongoing development of a high quality work environment broadly.
The Senior Leadership Team will meet monthly to review D&I data and survey results, prioritize potential initiatives, and provide observations.
4. ENABLE PEOPLE TO BE THEMSELVES AT WORK TO FACILITATE THEIR HAPPINESS AND PRODUCTIVITY, AND ALSO FOSTER BETTER TEAMWORK, COLLABORATION AND INNOVATION
The existence of role-models, mentoring and peer support helps individuals to feel a sense of belonging and stronger work community. For example, positive feedback about mentoring and stronger networks among some groups of people who share similar backgrounds, which has developed organically. For individuals who are interested, we encourage them to raise mentoring with their manager or reach out to peers to form affinity groups.
RESPONSIBILITY AND ACCOUNTABILITY
Creating a high-quality work environment that values D&I is the responsibility of everyone who works at Purity Life.
The maintenance and implementation of the policy is the responsibility of Matthew James and Michele Albrecht members of Purity Life's Senior Leadership Team. The Human Resources team is responsible for strategies related to measurement and tracking, train